Negative reviews have been causing a lot of drama in the blogging world recently over the issue of weather or not a person should post reviews that are negative about a book.
Negative reviews can be both a good thing, and a bad thing, depending on which side of the situation you are on. Negative reviews are beneficial for people such as publisher, readers, and sometimes even the writer who wrote the book. When a publisher reads a negative review they get to see the opinion of a person who may not have liked an aspect of the book, and if that topic is something that is commonly not enjoyed in the story, they know that they should avoid publishing books that might have that issue. Readers can benefit from negative reviews because they are given the opinion of someone who did not enjoy the story, so if they think they might also not enjoy the story they will choose a different book. Authors can also benefit from negative reviews, both of their book and other authors books so they can see common things that readers do not enjoy seeing in stories so they can avoid them. The author of the book can benefit because they can see what they may want to consider when writing again, though I do know that some authors do not read reviews of their own books as a personal choice.
Negative reviews can also negatively impact people. Reviews are a key aspect of book sales. If a book is often given negative reviews, both the author and the publisher will loose money because of the lack of good thoughts. Negative reviews can also turn people away from books they might enjoy very much, but because of the negative review they have decided to stay away from the book.
Many bloggers debate about weather or not to post negative reviews about books they have read. There are some people who refuse to write negative reviews entirely. Some people think that refusing to write bad things about books they didn't enjoy a way not sharing the truth, especially if they only write the good things about the book.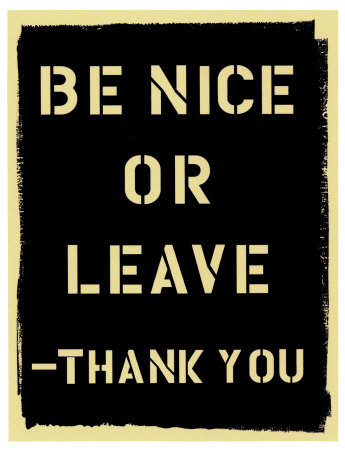 One of the major things that has been brought up by those who do write negative reviews is that there is a difference between a negative review and disrespectful, mean, violent review. Bloggers like this think reviews that say only the bad things about a book or attack the book or the author about the views or thoughts portrayed in a way that is disrespectful is not the right thing to do. They think that describing things they did not enjoy in a story, such as the characters or character development or the setting or the way the plot was set up is alright. Calling the author names or accusing them of believing in something is considered attacking the author, and this is a very unprofessional way to review.
Personally, I do write negative reviews. I do not, however attack the author in anyway and I always try to say both good and bad things about a book. What do you think? Do you think people should write negative reviews? Do you write negative reviews? Comment below!